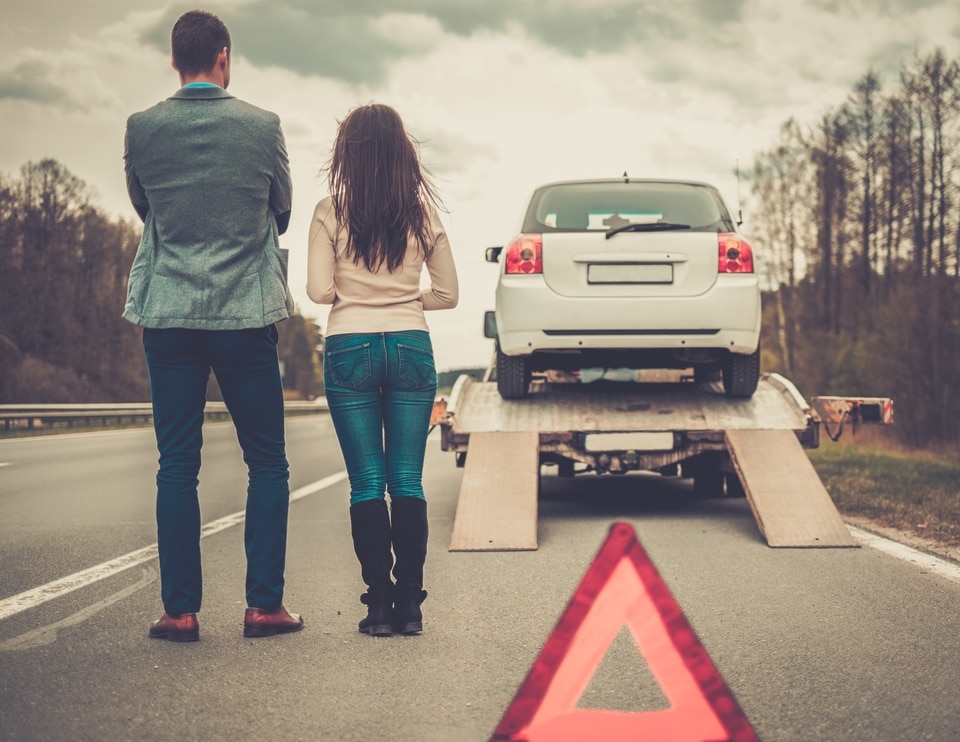 ?
If your car has ever broken down and left you stranded on the side of the road, you already understand how scary it is when cars are speeding by only a few feet away.
There is a Slow Down and Move Over Law in every state in the United States to protect roadside workers, firefighters, law enforcement, utility workers, tow truck drivers, and construction crews. This law mandates you slow down and drive with caution when an emergency vehicle is flashing their lights. If possible, move over to the next lane. Many individuals remain unaware of this law and do not slow down or switch lanes to protect the emergency responders. According to the National Traffic Incident Management Coalition, the lives of approximately 200 roadside workers are lost every year because this law is not followed.
All of us at Poway Chrysler Jeep Dodge Ram want not only the roadside workers to be safe, but are concerned for your safety as well. Please obey the law and drive cautiously for your safety and the safety of others.